APOLLO 12:
These are pictures of the Apollo 12 Landing site I took through my telescope. In the second of my Series of Apollo Moon landings.
Apollo 12 was the programs second trip to the Moon . The Saturn V Rocket took off from Kennedy Space Center at 11:22 AM , November 14, 1969 headed for the Ocean of Storms.
Their mission was to deploy the ALSEP (Apollo Lunar Surface Experiments Package) and to find the landing site of Surveyor 3 to retrieve pieces from it to return to Earth for study. The Surveyor 3 had soft landed on the Moon in 1967. Bean landed the Lunar Module only 535 ft. from the Surveyor 3 site. The Astronauts were also to collect samples and take photographs.
Spacecraft Names:
Command Module : Yankee Clipper
LEM: Intrepid
Crew:
Charles Conrad Jr., Commander
Alan L. Bean, Lunar Module Pilot
Richard F. Gordon Jr., Command Module Pilot
Location:
Longitude: 23.2° West
Latitude: 3.0° South
Quadrant: South-West
Area: South-East of Oceanus Procellarum region (Ocean of Storms)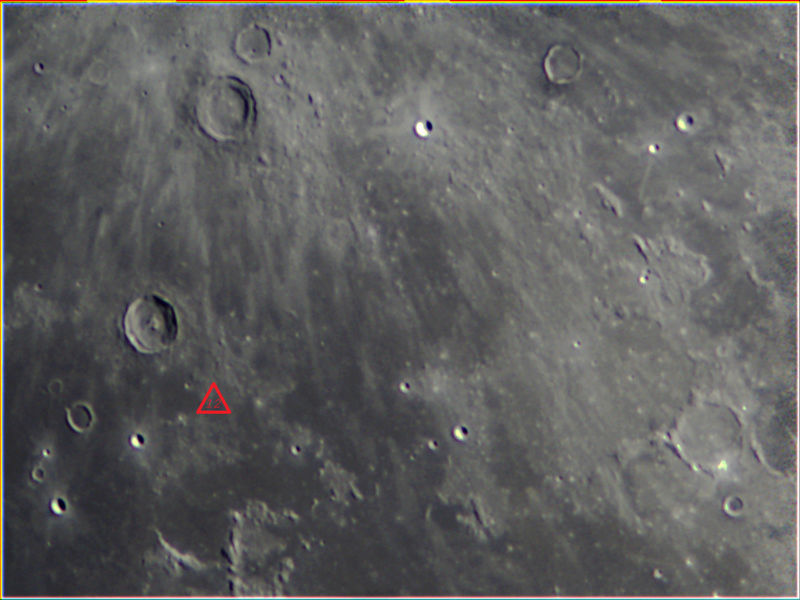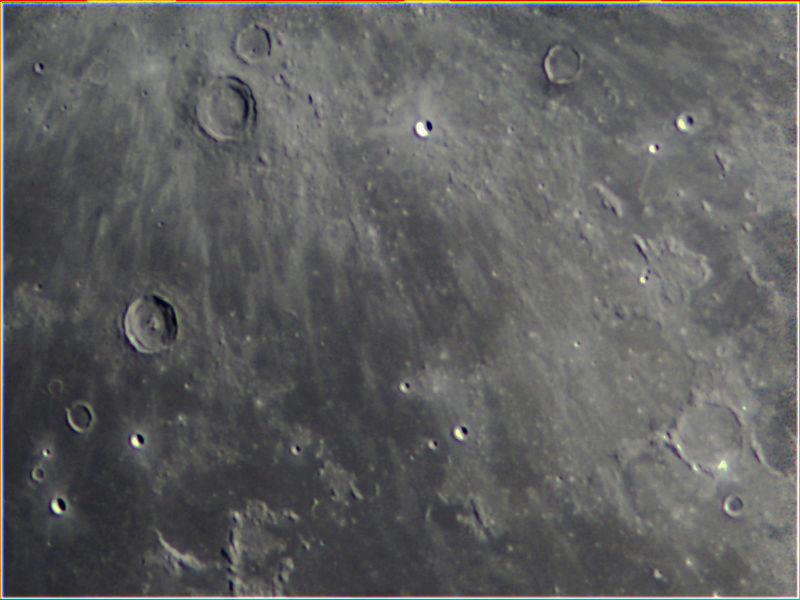 _________________
Never ever leave me alone in a blog

gomexwx




Posts

: 641


Reputation

: 63


Join date

: 2012-07-16


Location

: On an Acre somewhere on the gulf Coast



That is cool Gomey. I didn't know that about retrieving Surveyor 3's remains.

sangria

Admin




Posts

: 2329


Reputation

: 55


Join date

: 2012-07-16




---
Permissions in this forum:
You
cannot
reply to topics in this forum