Let the games begin. 92L has formed East of the Lesser Antilles.
BEGIN
NHC_ATCF
invest_al922012.invest
FSTDA
R
U
040
010
0000
201209152022
NONE
NOTIFY=ATRP
END
INVEST, AL, L, , , , , 92, 2012, DB, O, 2012091518, 9999999999, , , , , , METWATCH, , AL922012
AL, 92, 2012091518, , BEST, 0, 125N, 522W, 25, 0, DB, 0, , 0, 0, 0, 0,
There are a couple of interesting things that immediately catch my eye with the first being the location. 92L is much further South and West than the last few storms. This would instantly be a greater threat to land should it develop. The second is what the models are doing with the intensity of this ting even though the MJO is not prime for explosive development nor are a couple of other environmental factors. But there is still enough there for something to come together, I suppose.
Let take a current look at the projections of the models.
Early Track Guidance
GFS Ensemble Members
Early Cycle Intensity Guidance
There is definitely some nice rotation going on and should the storms start firing later on tonight, 92L
could
be on the way to depression status.
The NHC states:
AN ELONGATED AREA OF LOW PRESSURE ASSOCIATED WITH A TROPICAL WAVE
LOCATED ABOUT 450 MILES EAST OF THE WINDWARD ISLANDS IS PRODUCING A
LARGE AREA OF CLOUDINESS AND DISORGANIZED SHOWERS AND
THUNDERSTORMS.
WHILE UPPER-LEVEL WINDS ARE CURRENTLY MARGINAL FOR
SIGNIFICANT DEVELOPMENT...THEY COULD BECOME MORE CONDUCIVE IN A
COUPLE OF DAYS.
THIS SYSTEM HAS A LOW CHANCE...20 PERCENT...OF
BECOMING A TROPICAL CYCLONE DURING THE NEXT 48 HOURS AS IT MOVES
WESTWARD TO WEST-NORTHWESTWARD AT AROUND 15 MPH. REGARDLESS OF
DEVELOPMENT...LOCALLY HEAVY RAINS AND SQUALLS WILL LIKELY AFFECT
PORTIONS OF THE LESSER ANTILLES ON SUNDAY AND MONDAY.
As been the main headlines for weather weenies this year the system is not stacked. There appears to be two (2) circulations. One being a well defined MLC and then there is the LLC. We shall see how it does tonight.
Now lets get back to Intensity Forecast. It has been stated over and over again that forecasting intensities is a wild guess with a little luck thrown in at best as to determine the intensity of a Tropical Cyclone. This is a area where the model improvements over the last two (2) decades have made very very little advancements it this capability.
With that being said, the initial intensity estimates from the SHIPS and LGEM for a 95-100 knots Cyclone may be a bit unrealistic at this time. But, I suppose it is just as good as a guess of this thing developing with the atmospheric conditions that are currently less than favorable. Now, one monkey wrench that can be thrown in to the mix is a Monster Trough that is projected to move through the Eastern half of the Country. Let take a look.
UKMET
GFS
ECMWF
This thing is insane I tell you. Talk about the implications of such a trough. We would have it all. Severe Weather, Cold Air, Freezes, more Severe Weather, and a possible Tropical Cyclone of some sort. Oh yea, and maybe a Nor-Easter type scenario. Would that be crazy or what.
So in short, as far as weather news for us in the coming week or so, things could get interesting.......
If I have time tomorrow, I will take a look at the amazing Super Typhoon Sanba.

emcf30




Posts

: 975


Reputation

: 10


Join date

: 2012-07-16


Age

: 87



Thanks for the new blog e !! Will be another interesting one to watch.....will he, or won't he???


From the 2 AM TWO...

TRADEWIND FLOW OF 15-20 KT IS
PRESENT ACROSS THE CENTRAL CARIBBEAN WITH LIGHTER WINDS TO
EITHER SIDE.

sangria

Admin




Posts

: 1989


Reputation

: 55


Join date

: 2012-07-16




scouter534




Posts

: 128


Reputation

: 1


Join date

: 2012-07-16


Age

: 56


Location

: Pompano Beach, FL




emcf30




Posts

: 975


Reputation

: 10


Join date

: 2012-07-16


Age

: 87



The SPC is forecasting a slight risk for D3/Tue-Wed for much of the East. A corridor of convective damaging-wind potential is expected to shift eastward across the outlook area from morning through at least the mid-late evening on Tuesday. Convection may also continue across coastal locations into Wednesday morning.
This will be the driving force behind the severe weather.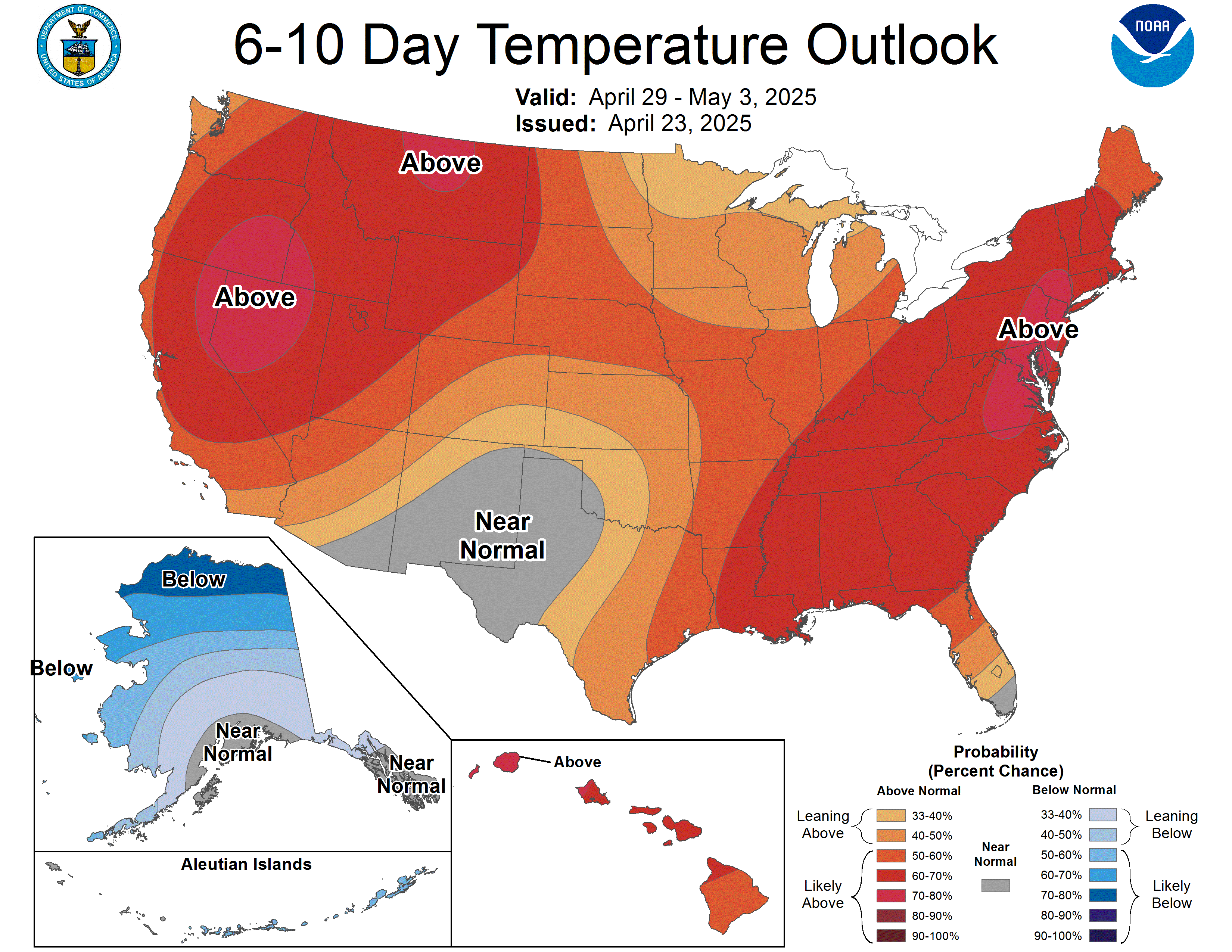 emcf30




Posts

: 975


Reputation

: 10


Join date

: 2012-07-16


Age

: 87



Whats that in the GOM

emcf30




Posts

: 975


Reputation

: 10


Join date

: 2012-07-16


Age

: 87



emcf30 wrote:Whats that in the GOM
one participant in the three car pile-up...lol winter ,summer and fall//

gomexwx




Posts

: 614


Reputation

: 63


Join date

: 2012-07-16


Location

: On an Acre somewhere on the gulf Coast



Significant Cool down on the way for the Eastern Two (2) Thirds of the Country
Believe it or not we will see the temperatures drop more than 30 degrees in a lot of areas beginning today. For some folks who begun the weekend in the upper 80's will only reach the 50's today. The cool down will continue to be on the move South and East.
Some nasty thunderstorms are expected to breakout later today and again on Tuesday as some moisture and energy is added to the frontal system. Severe storms with damaging wind gusts will be possible in Chicagoland and St. Louis come late this afternoon and early this evening.
A large part of the mid-Atlantic and Northeast will be downright wet and wild come Tuesday, with severe thunderstorms among the many expected threats in the big cities along the I-95 corridor. Temperatures for a couple of nights will be the coolest so far this season in most areas from the northern Plains to the East Coast. For some sheltered, normally colder areas, this could mean the season's first frost for many areas of the East.
Now, on the wet side.
Up to 4 inches of rain is expected to fall over parts of the Deep South through tonight as a moisture-laden storm system takes shape. The excessive amount of rain from storms could lead to flooding in some areas, while other storms could turn severe to start the workweek.
A potent combination of strong atmospheric energy approaching from the west and rich moisture flowing off the Gulf of Mexico from our little invest 93L could be the impetus for some explosive thunderstorm development. The end result in many areas early on Tuesday will be 2 to 4 inches of rain, falling fast enough to cause street and low-lying flooding problems.
In addition, the strengthening storm system could turn some of the thunderstorms severe with an enhanced threat for damaging wind gusts and even isolated tornadoes expected later today into tonight. A portion of Mississippi, Alabama, the Florida Panhandle and Georgia will be at risk for these dangerous storms, which could last beyond sunset.
A widespread severe weather outbreak is not expected
. This threat for severe weather will expand to the North and East into Tuesday up towards the Mid Atlantic States.

emcf30




Posts

: 975


Reputation

: 10


Join date

: 2012-07-16


Age

: 87



Morning folks....I sure wish we could feel the change here on the west coast of FL......but, it looks like, once again, we miss out.....

sangria

Admin




Posts

: 1989


Reputation

: 55


Join date

: 2012-07-16




---
Permissions in this forum:
You
cannot
reply to topics in this forum